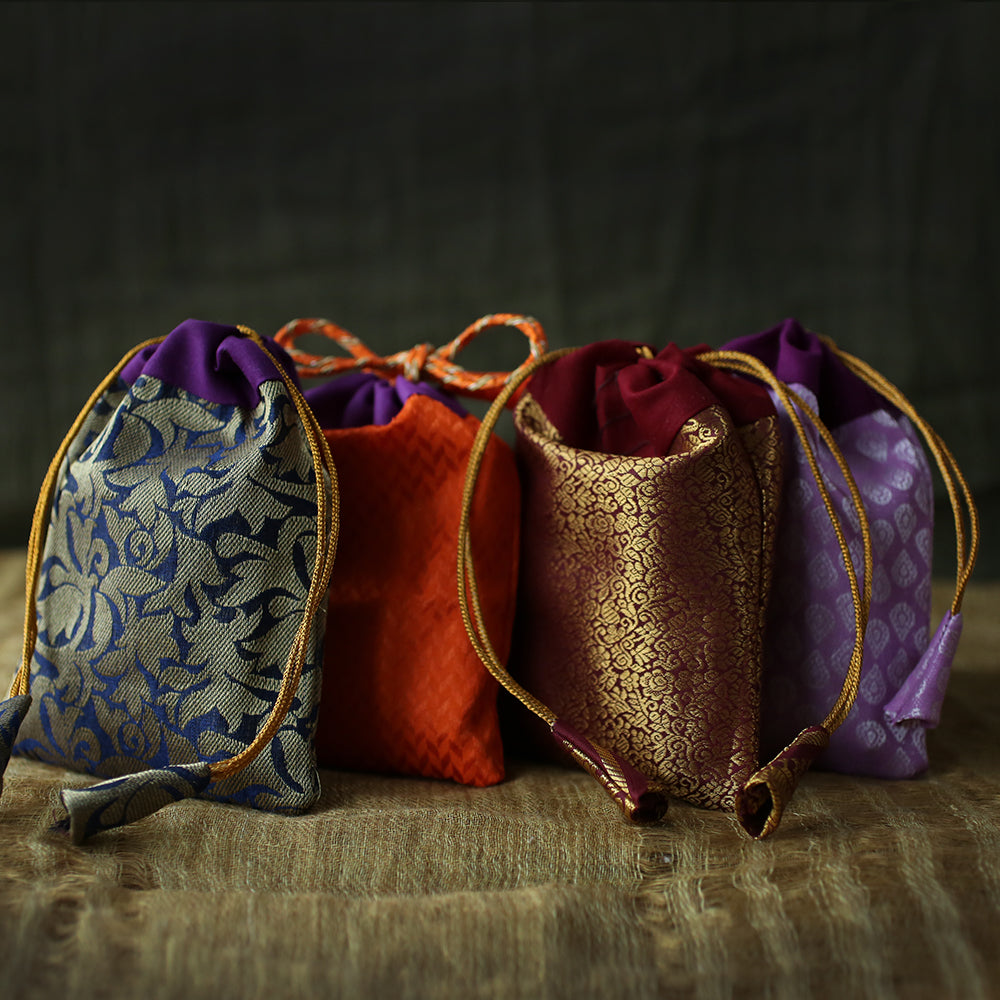 ab 150€ Bestellwert gratis dazu, solange der Vorrat reicht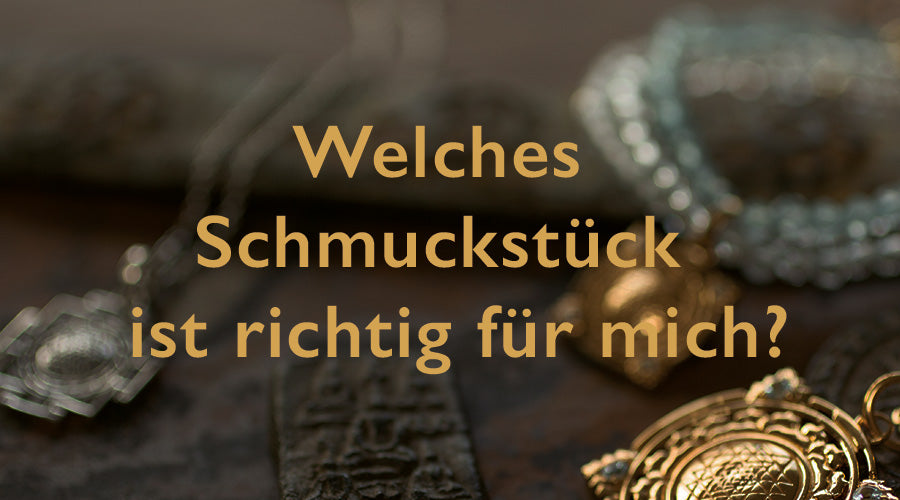 Our artwork is made to touch all senses - handgefertigte Unikate mit eigener Wirkung

Im Anschluss findest du unsere umfangreichen, außergewöhnlichen fünf Hauptkollektionen mit spirituellem und Yoga Schmuck. Wir fertigen diese Schmuckstücke mit kraftvollen Symbolen und heilenden Edelsteinen zu den wichtigen Themen: Chakra, Mantra, Blume des Lebens, Yantra und spirituelle Symbol. Es gibt auch spezielles, wie unsere Zusammenarbeit mit der Akademie für Traditionelle Chinesische Medizin oder Yoga Lehrerinnen. Aber hier geht es erstmal um Inhalt und Bedeutung der großen Fünf, viel Vergnügen beim Entdecken! Herzlichst Cora
Mantra jewellery
Protection and support on our yoga path
Mantras are sacred syllables and words expressing spiritual wisdom that purify and expand our spirit. The earliest mantras were composed in Vedic Sanskrit and are at least 3,500 years old. Mantras communicate a meaning, are musically expressive, and have spiritual significance. The simplest form of a mantra is the syllable ॐ (AUM or OM). This is believed to be the very first sound, which was generated as the universe came into being.
Mantra pendants – the resonating power of spiritual energy
The design of our mantra jewellery is inspired by the infinite nature of the divine sounds, their vibration, and the way that practitioners recite them in endless repetition. For this reason, each of our mantra pendants takes the shape of a ring. In addition to representing infinite vibration and repetition, a circle also symbolizes the spirit. In practical terms, it aids concentration and helps us to focus our thoughts. The pendant's circular form and movement echoes the principle of the Tibetan prayer wheel: each rotation translates into a recitation of the mantra.
Chakra jewellery
Spiritual jewellery - balanced energy for body and spirit

In the Hindu tradition, a chakra (Sanskrit for "spinning wheel") is one of the seven energy centers of the body. The chakras play a central role in the world's oldest system for holistic physical and spiritual development: yoga. (They were described as early ca. 700 BC in the Upanishads, a collection of philosophical texts.)
The principles of yoga enable insights about the states of consciousness we experience and allow us to examine our own selves. The pyscho-physical exercises practiced in yoga influence the vibrating vortices of energy that constitute the chakras. The ultimate aim of yoga is release from suffering and unification with the divine.
Each of the seven chakras, which are positioned along the body's vertical axis, also represents a different phase of our individual existence and development. They act as connection points between the body and spirit. Our life energy flows through them, transforming itself from spiritual to physical form and back again.
Chakra pendants – beautiful forms and powerful symbols
As we design our chakra yoga jewellery, we draw inspiration from traditional depictions of these ancient symbols and the energy they generate. In images of the chakras, each chakra's appearance is very different in terms of its form, the number of lotus petals surrounding it, its color, and the symbolism, Sanskrit letter, and mantra associated with it. These elements must be shown correctly for the chakra jewellery to unleash its energy and unfold its potential. Creating authentic, beautiful versions of these powerful symbols is our passion.
Flower of Life jewellery
Yoga jewellery with a key figure from the sacred geometry
The fascinating form of this traditional ornament resembles an endless sea of beautiful petals. In fact, the Flower of Life is a geometric figure composed of identical overlapping circles arranged in a recurring pattern. The resulting structure, in which the central point of each circle is intersected by the diameters of six circles that surround it, is said to represent the cycle of life. The underlying element of the Flower of Life is a similar but simpler structure, the Seed of Life. It contains seven circles arranged in the same pattern as the Flower of Life. The Seed of Life is considered to be the origin of all things.
Our pendants and earrings are inspired by these powerful symbols and depict them beautifully. In some cases, we have used fine gems to further accentuate their geometric structure. They are even more beautiful up close!
Chains
Each one of us is a unique individual. That's why we make it possible for you to create a personal yoga necklace or spiritual necklace that's perfect for you. Just select one of our special chains and combine it with YOUR pendant from our extensive collection of yoga jewellery.
You can choose from five different chain styles. They include anchor chains, ball chains, and belcher chains in striking designs. Every chain makes a different impression.
All our sterling silver chains – including those gold-plated in stunning 24-carat gold – are available in a range of widths and three to six different lengths. That way you're sure to find right chain for you – and for every occasion.
Yantra jewellery
Spiritual symbols – abstract representations of the divine
A yantra is an abstract representation of an aspect of the divine. Each yantra is a symbolic composition of energy patterns and structures that represent a cosmic principle or deity. The resulting geometric figures have great ritual and spiritual significance in this ancient religious tradition.
Yantra pendants – energy as form
In designing our yantra jewellery, we have closely followed the traditional depictions of these deeply meaningful forms. One of their most striking characteristics is their highly symmetrical design, which serves to bring the right and left sides of the brain into balance.
Jewellery with spiritual symbols
Sources of power and self-expression
Spiritual symbols were created to, channel or deflect energy. In ancient cultures, jewellery (in forms such as tiger's teeth or feathers) was imbued with magical symbolic power. At Eternal Bliss, our ultimate aim is to design modern jewellery that exudes magic and subtle energy. The symbolic power concentrated in a piece of spiritual jewellery can inspire and enrich us. It influences our mental and spiritual state. This power can open, direct, and change our minds in specific ways, allowing our presence and actions to manifest and take the direction we desire.
Beautiful yoga jewellery supports our awareness and well-being. Wonderful symbols such as representations of Buddha, the lotus, or the sacred pentagram are all sources of positive energy. These symbols and their spiritual power provide the inspiration for our jewellery designs. Capturing and intensifying their essence in a striking piece of yoga jewellery is endlessly rewarding. We explore the deeper meaning of each symbol and draw on our knowledge of harmonious proportions and craftsmanship to transmute it into a timeless form.